DANCE:
Rikki Howie Lacewell is a WATCH nominated choreographer, director and performer based in the
Washington DC area. She has worked extensively in the Professional and Community Theater community over the past 20 plus years.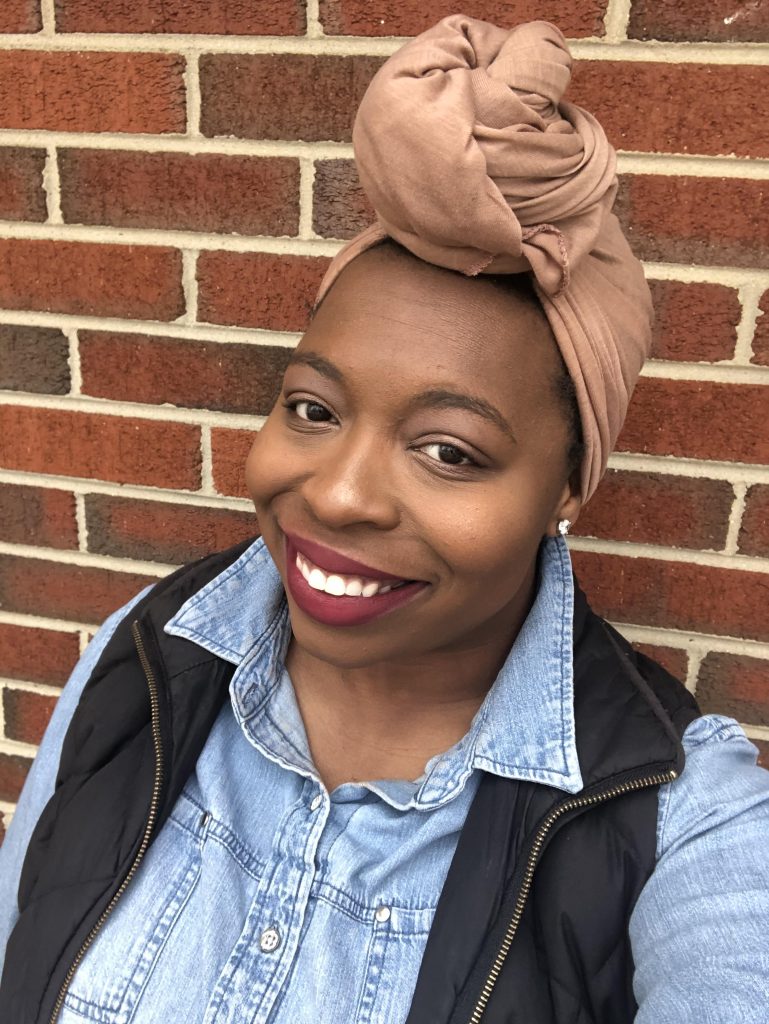 Melanie Barber is a DC-area dance instructor and choreographer. She was trained in ballet, jazz, tap, modern, and hip-hop, from childhood through college. For the past 15 years, she has worked with educational and community theatre groups in the area. Currently, Melanie teaches and choreographs at HST Cultural Arts, Inc. She also has the privilege of coaching the Varsity dance team and choreographs the musical productions at Charles E. Smith Jewish Day School.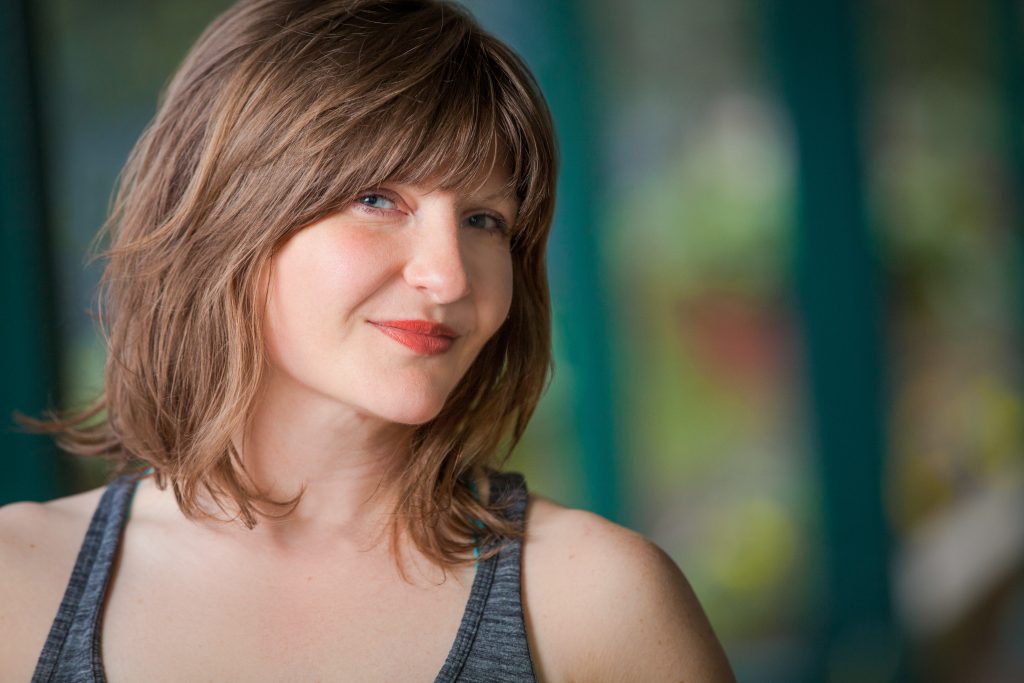 Jennifer J. Hopkins, after many years working in New York, is happy to call the DC theatre community her home. Here she has been fortunate to work with several companies including, Folger Shakespeare, Constellation, Rorschach, Taffety Punk, Longacre Lea, and Keegan. In addition to performing, she has been an educator both in the US and abroad; teaching courses in England and France. She currently serves as the Department Chair of Musical Theatre Dance at Metropolitan School of the Arts in Alexandria, VA. Her direction and choreography credits include 6 summers with Festival 56 in Illinois where she has choreographed Cabaret, The Full Monty, Gypsy, The Addams Family, The Hunchback of Notre Dame, and Mary Poppins. She also directed their productions of As You Like It, The Drowsy Chaperone, Sweet Charity, A Midsummer Night's Dream and Othello. For Providence College in Rhode Island she choreographed The 25th Annual Putnam County Spelling Bee, Bat Boy, Something Rotten, and is set to return in Spring 2021 for Cabaret. Locally in DC, over the next year (should she ever escape quarantine), she is slated to choreograph Hedwig and the Angry Inch for Keegan Theatre, The Nance for 1st Stage, and also direct The Theory of Relativity for George Washington University. She has a BFA in Musical Theatre from Webster Conservatory and an MFA in Classical Acting from George Washington University and Shakespeare Theatre Company's Academy for Classical Acting.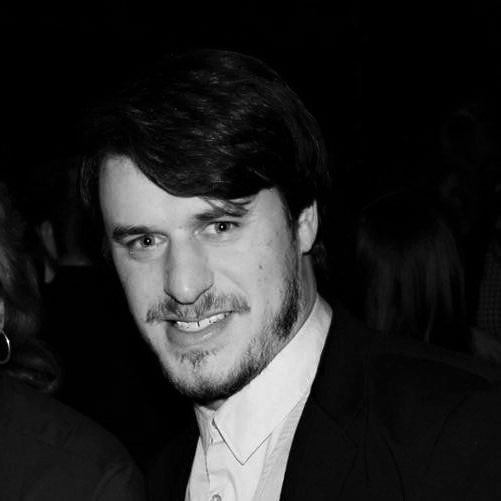 Michael Page is an experienced choreographer, director, fight choreographer, and light designer in the DMV. He has worked with many groups such as; The Little Theatre of Alexandria, Dominion Stage, Aldersgate Church Community Theater, Rockville Musical Theatre, Damascus Theatre Company, McLean Community Players, Port City Players, Mount Vernon Children's Community Theatre, Rose Hill Players, and even more.  He has been teaching theatre, dance, and music for the past 15 years. He has been the Summer Camp Director at the Little Theatre of Alexandria for the past 7 years; managing and planning up to 50 camps each year.  He has a BA in Theatre Studies with focuses in Musical Theatre, Lighting, Directing, and Dance from Christopher Newport University.
Julian Rachal was born and raised in Jacksonville, Florida and has been dancing for over 15 years. Coming from the world of sports and wanting to increase his athletic ability, Julian began dancing at Lavilla, the middle school of the arts. After one year at Lavilla, Julian's love for dance grew at which time, he then began training with Laurie Picinch-Byrd, Artistic director of the Florida Ballet Training Center. It was there that Julian had the opportunity to participate each year in Youth America Grand Prix as well as receive training under the ABT certified curriculum. Throughout the six years with Florida Ballet, Julian had the opportunity to train under many great mentors and artists from their affiliate school, The Orlando Ballet School as well as The Joffery Concert Group and the Broadway Dance Center. While training at the Florida Ballet, Julian's dance career flourished up until his graduation from Douglas Anderson School of The Arts. At the age of sixteen, Julian became an apprentice dancer with the Florida Ballet Professional Company, making him the youngest member in the company's history. At eighteen, Julian then became a member of the company Diesel Fusion Dance Theatre under the direction of Ihaia Miller. Julian attended Jacksonville University on a full dance scholarship and achieved his Bachelor of Arts degree in Dance. Throughout his career, Julian has performed many roles in shows that include "The Nutcracker", "Sleeping Beauty", "Swan Lake", "Giselle", "Don Quixote", "Le Corsaire", "Raymonda", and "A Midsummer Nights Dream". Julian as showcased his dance abilities in the outdoor theatre drama "Unto These Hills" on the Cherokee Reservation, as well as on the Beaches Resort in Turks and Caicos while contracted by Creativiva casting. Julian has recently returned after being aboard Royal Caribbean's Brilliances of the Seas, he is happy to be back to spread his knowledge and inspiration to his students again.
ACTING:
Jon Jon Johnson

 

is a multidisciplinary artist in the DMV area. Once called "A Swiss Army Knife" and a "Local Favourite" on separate occasions, Jon Jon directs, acts, plays violin, writes plays, and dabbles in many things theatrical. A self-proclaimed Pokemon Master and a tabletop GM, Jon Jon delights in the arts of collaborative storytelling. He is an outspoken advocate for Social Justice in the arts. Love to ET, KH, RT, SWA, DW, DS, RB and DM.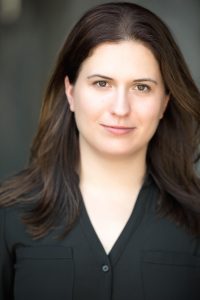 Megan Behm is a professional director and arts administrator (and occasional actor and choreographer) based in Washington, DC. She has worked for NextStop Theatre Company, Avant Bard Theatre, The Virginia Shakespeare Festival, The Welders, Woolly Mammoth Theatre Company, Constellation Theatre Company, Olney Theatre Center, the Folger, Mosaic Theater Company, Forum Theatre, and the American Shakespeare Center. She is currently the Deputy Managing Director at NextStop Theatre in Herndon, VA. She is a proud graduate of the College of William and Mary. Learn more: www.megan-behm.com or follow @mmbehm
Rikki Howie Lacewell is a WATCH nominated choreographer, director and performer based in the Washington Dc area. She has worked extensively in the Professional and Community Theater community over the past 20 plus years.
VOICE: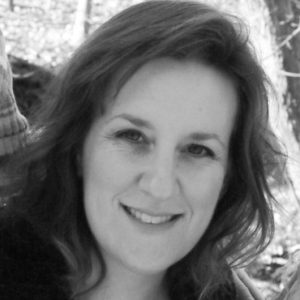 Marci Shegogue has served as music director for hundreds of professional, community and educational program productions in the D.C. area over the past 40 years. In addition to working with The Free Theater (Fame, Mamma Mia, In the Heights), she is the resident Music Director for Free Range Humans, a professional immersive theater company, and serves on the Board for the brand new Free Range Kids program (both based in Frederick, MD). Marci has worked extensively with various educational musical theater programs in the DMV, including Montgomery County Public Schools drama programs. Favorite productions include Jekyll and Hyde (immersive), Murder Ballad, Always Patsy Cline, Striking 12, 35mm (Free Range Humans), Double Trouble (Imagination Stage), Infinite Future: A Celebration of Leonard Bernstein (Monumental Theater), Catch Me If You Can (Act Two at Levine), Tommy (Kensington Arts Theater), Aida and In the Heights (Northwest High School), Spamalot and Forever Plaid (Rockville Musical Theater), and Beauty and the Beast (Damascus Theatre Company). She is a University of Maryland theater and music department alumnus and has trained professionally with DC and NYC artists. Marci is also a collaborative accompanist, mentor and audition coach and freelance musician.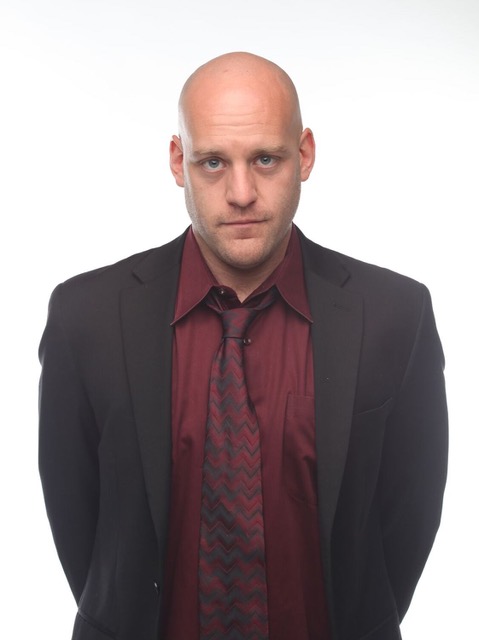 Andrew Scott Zimmer has been a theatrical journeyman for 20 years. As the creative force behind The Alden's 2020 Drive-Thru Drama program, he's written and directed the original one acts Small Change and the forthcoming interactive From the Ash Baxter Files: The Case of the Missing Magnifying Glass, and is slated for a third original play in the fall. He's co-written three full musicals (Awesome Alliteration for the Philly Fringe, which he also directed, and for iStage, Journey to the Center of the Cafeteria and Unlabeled) in addition to a half-dozen or so elementary school musicals for Educational Theatre Company. He's directed the last four and a half youth productions for The Alden (Sideways Stories, Stinky Cheese, Snow White Variety Hour, Winnie-the-Pooh, and the canceled Dorothy Meets Alice) as well as Mary Poppins for iStage. As an actor (AEA), he's appeared in productions in Philadelphia, Los Angeles, Hawaii, and most recently locally, leading 4615 Theatre's blockbuster Enron. His TV credits include Investigation Discovery's Dead of Night. Although largely retired from music direction, he continues to coach voice, a practice he started in 2005.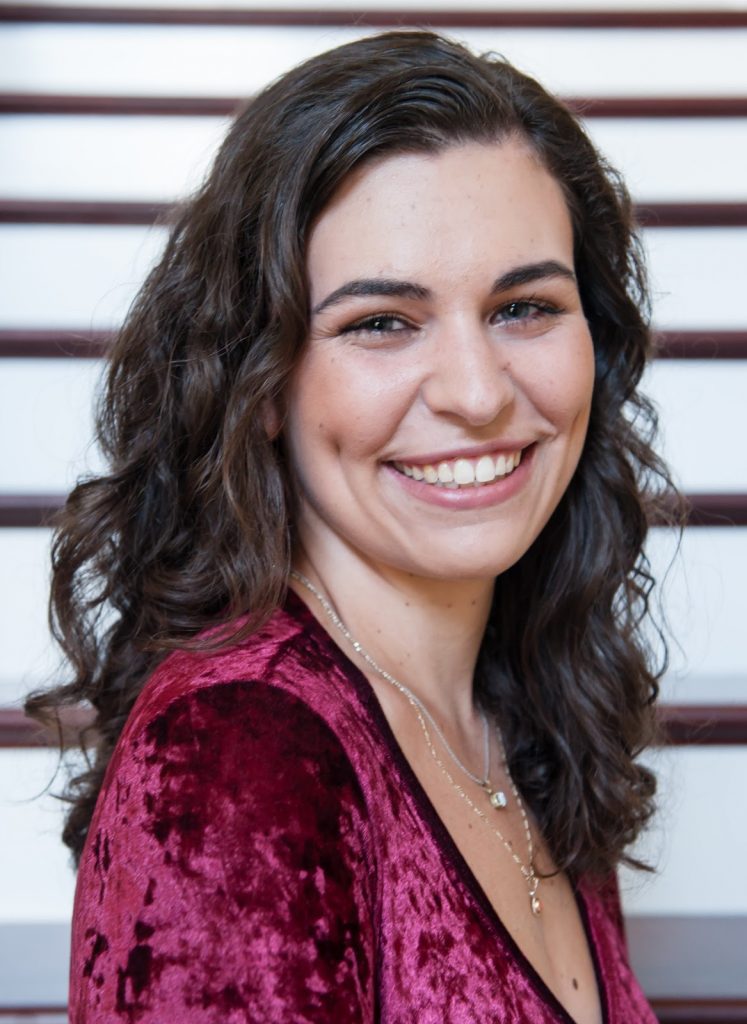 Nicole Cherecwich is a classically trained soprano based in Washington D.C. Some recent operatic roles include Susanna (Le nozze di Figaro), Erste Dame/Erster Knabe (Die Zauberflöte), and Voice on the Record (The Consul). Nicole is also well versed in musical theater, and recent roles include Jo (Little Women), Polly (Threepenny Opera), and Anne (A Little Night Music). In addition to performing, Nicole is an experienced educator. She recently was a graduate teaching assistant at the University of Delaware, where she taught a studio of undergraduate voice students. Nicole holds a Masters in vocal performance from the University of Delaware, where she studied with Noel Archambeault.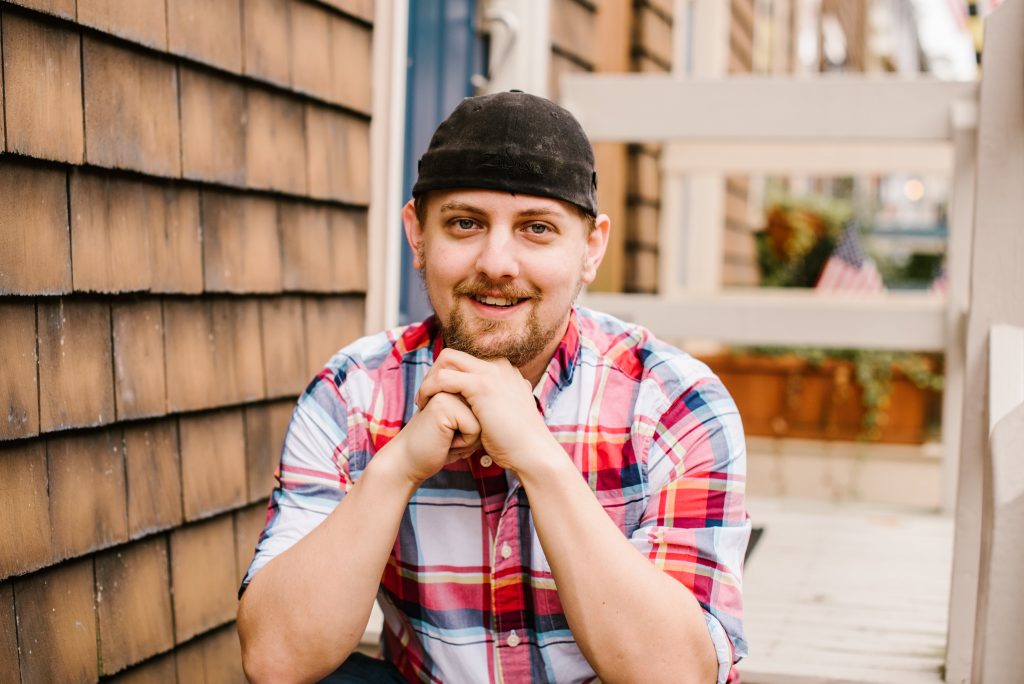 Chris Pinder is a multi-award-winning music director and vocal coach throughout the DELMARVA area. He has music directed at every level of theater from regional to collegiate to children's theater. Chris studied music education and percussion performance and East Carolina University and is currently attending Shenandoah University studying musical theater accompanying and music direction under Broadway legend Patrick Brady.
Walter "Bobby" McCoy is a Helen Hayes award-winning Music Director in the DC area.
PRODUCTION: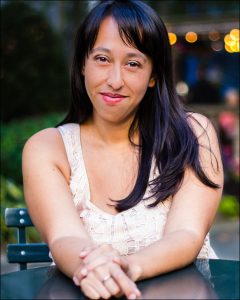 Before becoming an Equity Stage Manager, Hope Villanueva was a credentialed teacher in the Los Angeles Unified School District, where she started a high school theatre program, as well as being the Artistic Director for a youth musical theatre program in the Palisades. DC stage manager credits include BLKS, Lights Rise on Grace (Woolly Mammoth, workshop), Hand to God, Choir Boy, and The Big Meal (Studio Theatre), Marie and Rosetta, The Vagrant Trilogy, Paper Dolls, Queens Girl in Africa, Milk Like Sugar, and The Gospel of Lovingkindness (Mosaic), A House of Glass (Arena Stage), Awake and Sing and Our Town (Olney Theatre Center), Endgame (Baltimore CenterStage), as well as PSM on the National Tours of Rock of Ages (National and International), My Fair Ladyand Young Frankenstein. NYC credits include Who's Your Baghdaddy (Off-Broadway) and Once Upon a Pastime(WPPAC). She was previously Resident and Touring Stage Manager for Honolulu Theatre for Youth and Associate Production Manager on Ringling Bros and Barnum & Bailey's Bellobration. She is also a sound designer and produced playwright, whose work can be found on The New Play Exchange.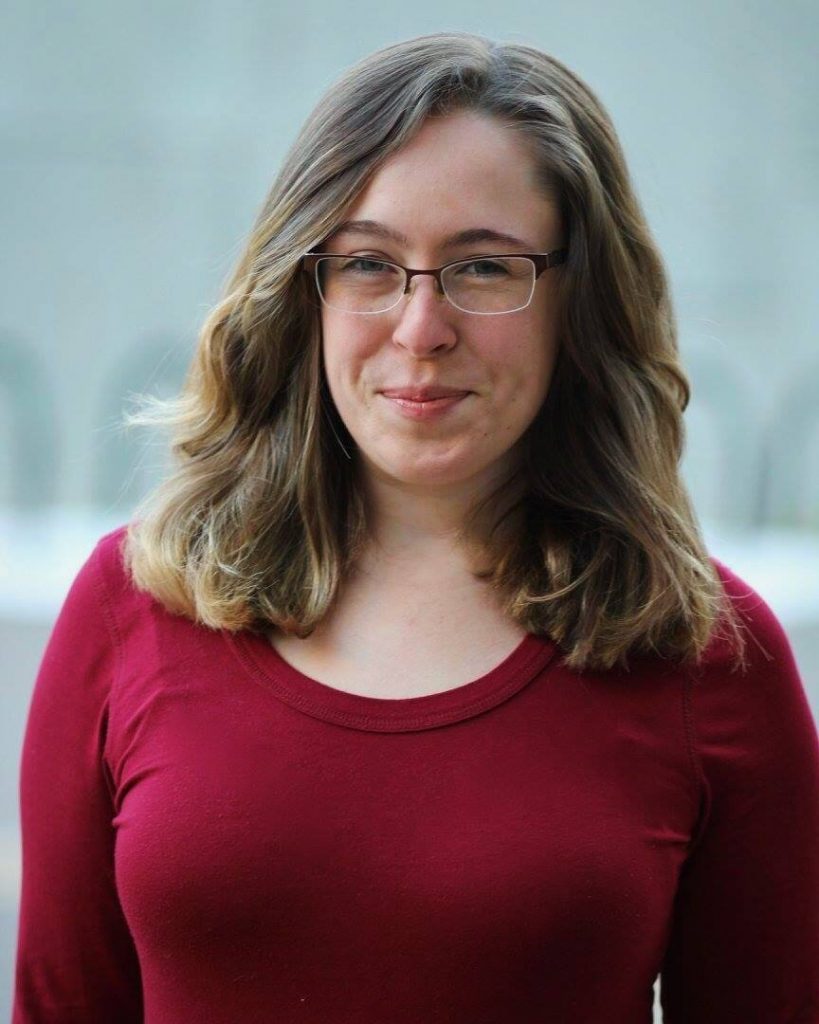 Megan Holden is from Harrisonburg, VA, and moved to DC in January of 2019. She graduated from James Madison University in 2017 with a Bachelor's Degree majoring in Theatre Design and Film Production. After moving to DC, she has worked all over the DMV area designing and painting sets. She has worked with theatre companies like Studio Theatre, WSC Avant Bard, Brave Spirits Theatre, Theatre Alliance, and Anacostia Playhouse. Her first time working with The Free Theatre was designing and painting the set for FAME in 2019. Megan is always excited to share her love of theatre with everyone!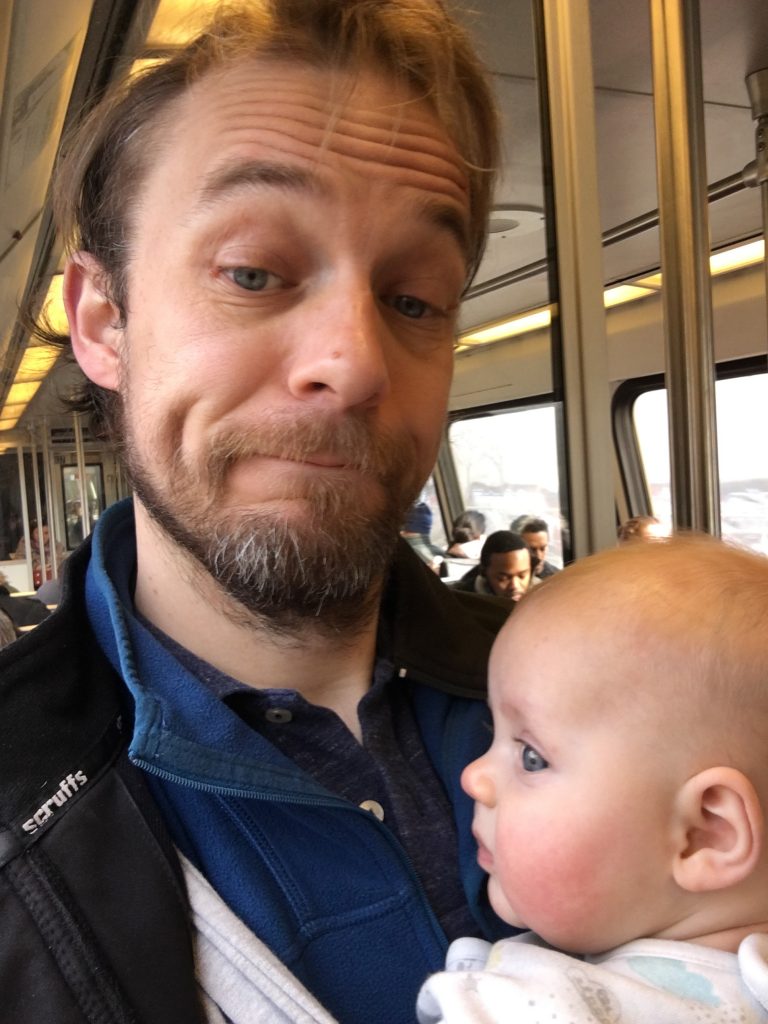 Gordon Nimno-Smith

is a Maryland-based production manager and sound designer. Recent local sound designs include The 39 Steps, Caucasian Chalk Circle (Helen Hayes Nomination), Avenue Q (Constellation Theatre Company); The Toxic Avenger, Sing to Me Now (Rorschach Theatre); Marie and Rosetta (Mosaic Theater Company); Legally Blonde, Hands on a Hardbody, Chicago (Keegan Theatre); Alexander and the Terrible, Horrible…Day (Adventure Theatre MTC); The Realistic Joneses, The Man Who, The River (Spooky Action). Gordon is the Audio/Video Supervisor for the Shakespeare Theatre Company.
Shemika Berry
Hailey LaRoe is a Lighting and Projections Designer in the DC area. Recent Lighting Design credits include the Womxn on Fire Festival (Keegan Theatre), Mery Poppins and the Aristocats jr. (Adventure theatre), FAME! The Musical (The Free Theatre), Saturday Night Fever (Short North Stage), and Que Las Hay… Believe it or Not! (Gala Hispanic Theatre). She also recently was the Assoc. Projections Designer for Phantom of the Opera (Synetic). Hailey has had a passion for tech theatre and design since high school, in Bethesda Maryland. She enjoys the collaborative process of working in all styles of theatre, and is excited to continue her work with The Free Theatre as we all navigate new creative spaces during the pandemic. Haileylaroedesigns.com 
SPECIAL GUEST TEACHERS AND PANELISTS: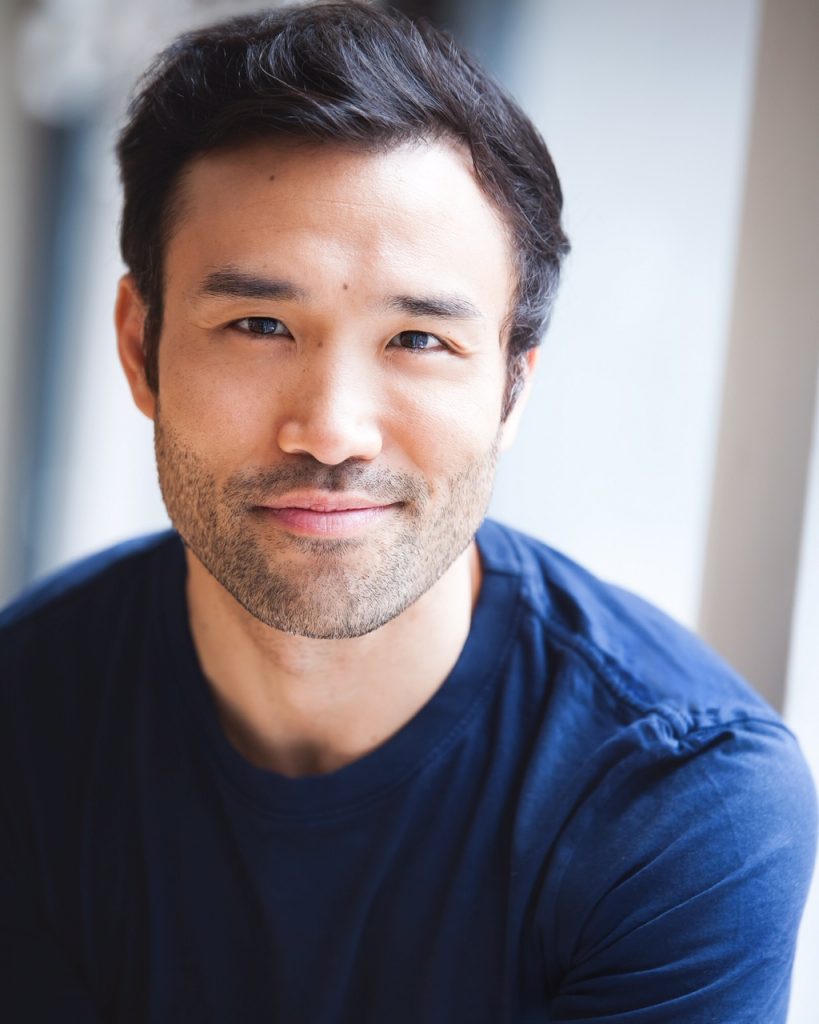 Marc de la Cruz is a member of the Broadway company of Hamilton where he plays James Reynolds, Philip Schuyler, and the Doctor and understudies Alexander Hamilton, Aaron Burr, Laurens/Philip and King George. He was born in Hawai'i and grew up in Seattle where he didn't start performing until he was in college at the University of Washington. While pursuing an International Studies degree he got his start in theater with companies such as the Northwest Asian American Theater, ReAct, Village Theatre and the 5th Avenue Theatre. Since moving to New York fourteen years ago he has performed with regional theaters across the country and has been on two national tours: Disney's High School Musical and If/Then. He also made his Broadway debut in the original cast of If/Then. Other highlights include Ordinary Days (Off-Broadway, Keen Company), Vietgone (Studio Theater, DC) and Where Elephants Weep (Cambodia).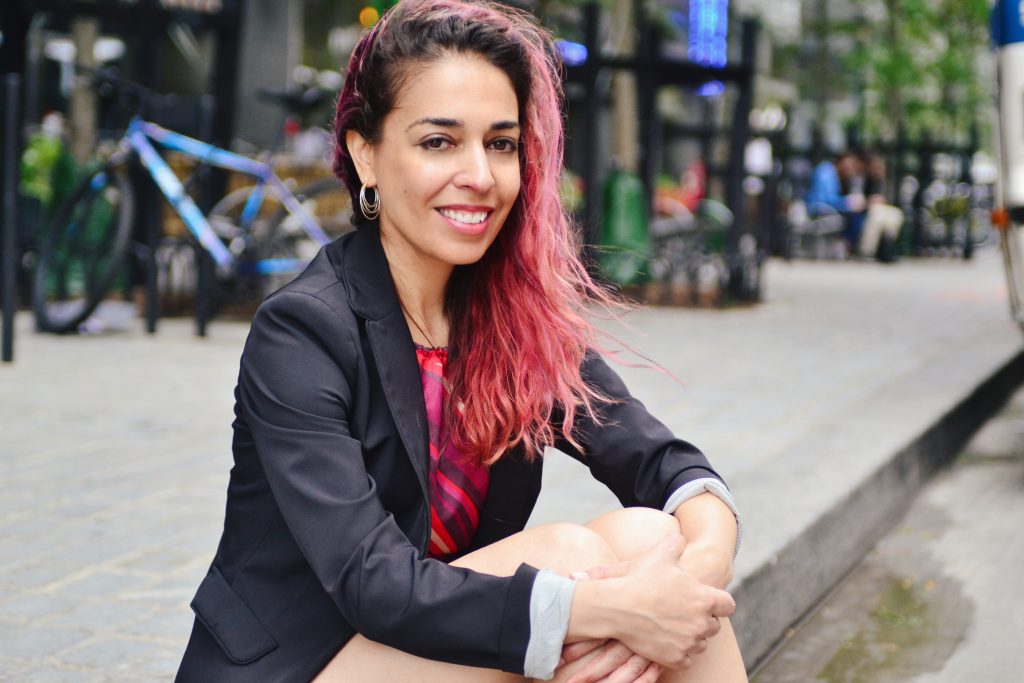 Rona Sidduqui is a composer/lyricist based in NYC. Awards: Jonathan Larson Grant, Billie Burke Ziegfeld award, ASCAP Foundation Harold Adamson Lyric Award, ASCAP Foundation Mary Rodgers/Lorenz Hart Award, ASCAP Foundation/Max Dreyfus Scholarship. Named one of Broadway Women's Fund's Women to Watch. Her show Salaam Medina: Tales of a Halfghan had a reading at Playwrights Horizons Nov. 2019 (dir. by Raja Feather Kelly). Other musicals: One Good Day, The Tin, Treasure in NYC. She has written pieces for Wicked's 16th anniversary commemoration Flying Free, 24 Hour Musicals, Prospect Theater Company, The Civilians, NYC Gay Men's Chorus, and 52nd St Project, and has performed concerts of her work at The John F. Kennedy Center for the Performing Arts and Feinstein's/54 Below. She also received an Obie Award for her work as music director of the Pulitzer Prize-winning show A Strange Loop along with the cast and creative team. www.ronasiddiqui.com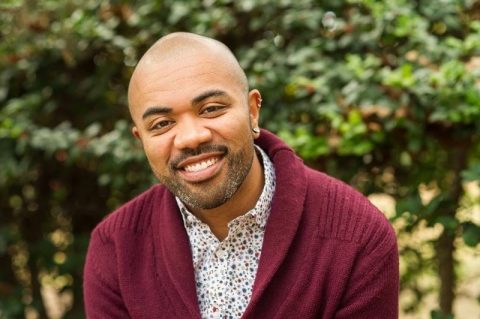 Raymond Caldwell is the Producing Artistic Director of Theater Alliance in Washington, D.C.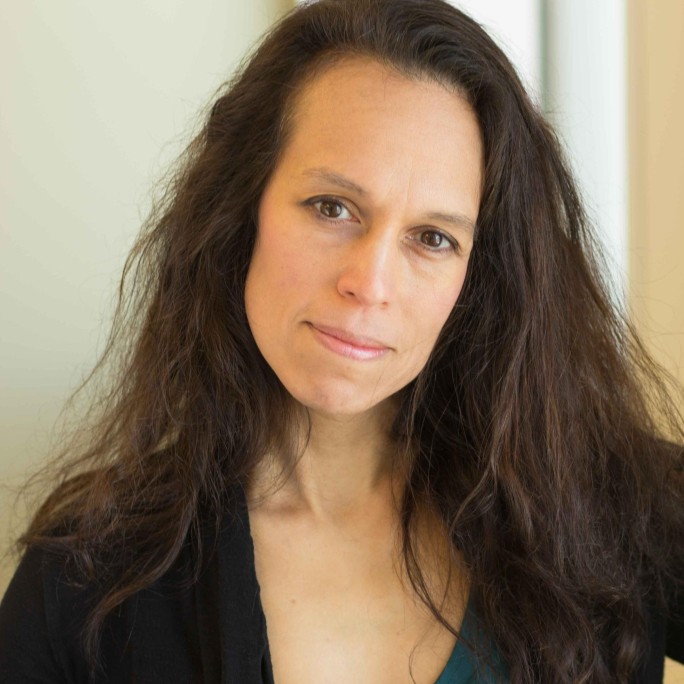 Elena Velasco is the Artistic Director of Convergence Theatre, a DC-based multidisciplinary social justice performance collective and theatre professor at Bowie State University. Director/choreographer highlights include: A New Nation, This Is All Just Temporary, At What Cost?, Witch, Bhavi the Avenger (Convergence); Magical Piñata, Hands on a Hardbody (Keegan Theater); Entre la Tierra y El Cielo (GALA Hispanic); Córiolanas (Capital Fringe); Hansel and Gretel, Rough-Faced Girl, Magic Paintbrush, (Synetic Theater); Little Shop of Horrors, #metoo, Godspell (Bowie State University); La Perdida, (Catholic University). Choreographer:  The Agitators (Mosaic Theatre Company); Midsummer Night's Dream (Avant Bard), Hampton Years (Theatre J), 1776 (Keegan Theatre).  Ms. Velasco serves as Equity, Diversity & Inclusion Co-Director for American Alliance for Theatre and Education.  MFA in Directing, Catholic University.  www.elenavelasco.net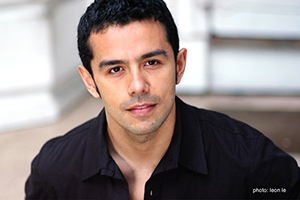 Wilson Mendieta is an Assistant Professor in the College of Performing Arts: Department of Dance, at Chapman University in Irvine, California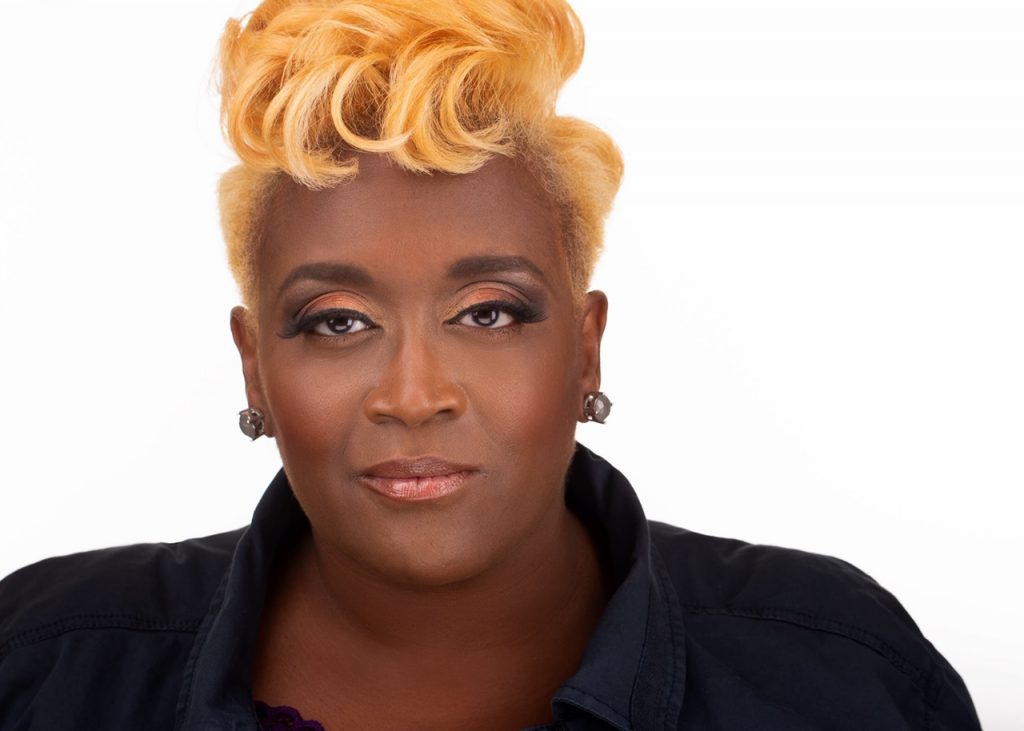 Lisa Young is an actor-vist, director, singer, teaching artist and founder of IDEA Stages, a grassroots movement for theatre that uses the philosophy we are all accountable for inclusion, diversity, equity and access in the arts. She has served on the Colorado Theatre Guild Board since 2013 and 30+ years in community and professional theatre.  She brings a wealth of knowledge to the Free Theatre's Advisory Board.
Kevin McAllister is a Co-Founder and Artistic Director for ArtCentric in Baltimore, MD
Aria Velz
Arthur Callahan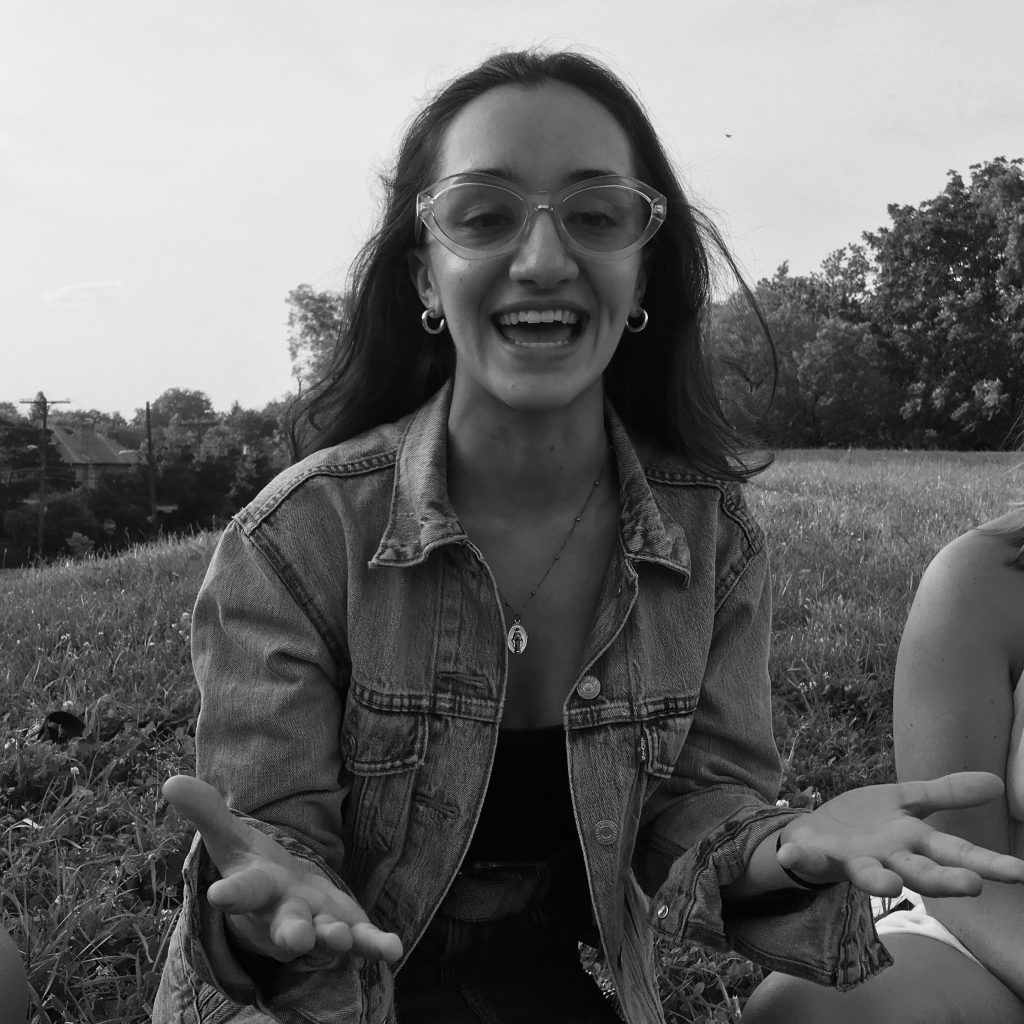 Pria Dahiya is a founding member of The Free Theatre and directed The Free Theatre's second show, "In the Heights," as well as designed the set. Pria just completed her freshman year at the Carnegie Mellon School of Drama, where she studies Directing and History. Her work includes directing "The Bald Soprano" for CMU's Scotch n' Soda Theatre troupe, writing and directing the original piece "Last Week's Late Nights Live!" for CMU's Playground Festival. She is excited to revisit In The Heights and discuss it with such wonderful company! 
Kenny Rodriguez is an alumni of The Free Theatre and was featured as Usnavi in our production of "In the Heights." Kenny also served on the production as our Spanish language consultant, Assistant Music Director, and played percussion on stage.