"SWEENEY TODD" (in rehearsal)
FALL 2020!
We have made adjustments to our fall programming in the interest of protecting the health and safety of our students and mentors. MUCH more information will be available shortly, but in the meantime:
* FREE intensives & workshops in acting, dance, choreo, vocals, auditions, music directing, stage management, playwriting and more! Taught by professionals in these fields safely online, in person in small groups, outside, masked, etc.
*Company auditions will be by video submission — watch for information on requirements and deadlines! 
*FREE Audition workshop will be on Sunday, July 26th at 2pm. All current and prospective company members can sign up by sending an email to info@thefreetheatre.org.
We have decided to release the rights we had set up for the year, and will have our Fall company choose our spring show!
LOTS more details to come!  Follow us on FB and Instagram, and check back here. Email us at info@thefreetheatre.org to be added to the email list!
To contribute to our GoFundMe campaign, please click on this link: 
Thank you!!
BLACK 

LIVES
MATTER
We demand justice for George Floyd, Breonna Taylor, Ahmaud Arbery, and all Black people who have faced the racism that plagues this country. We stand with the movement and will not be silent on this issue. Solidarity must come with action and commitment to anti-racism in practice. We are looking within our company to search for ways we can be better partners in our community. As action plans are finalized, we will be posting those here.  
The Free Theater believes that theatre IS FOR ALL and should be available for all, which is a reflection of our greater vision for equity in this country. As a company that strives for diversity, we have a lot of work to do. We must counter the unspoken and spoken biases that permeate the theater community where Black people are excluded and underrepresented, if not completely absent. We must open the dialogue internally and externally regarding diversity and social rights, highlighting the inequalities that are present in our society. We must be accountable. 
For now, we leave you with this:
The purpose of theatre is to reach peoples' souls, convey what words cannot, challenge ideas, and disrupt the status quo. We do not take that purpose lightly. In this spirit, the way forward is by using our voices at every chance to demand justice. We must seek truth. We must learn. We must facilitate difficult conversations. We must take action. Black Lives Matter.   #BlackLivesMatter
Introducing our
2020-21
Advisory Board!
Click HERE to see their pictures and bios!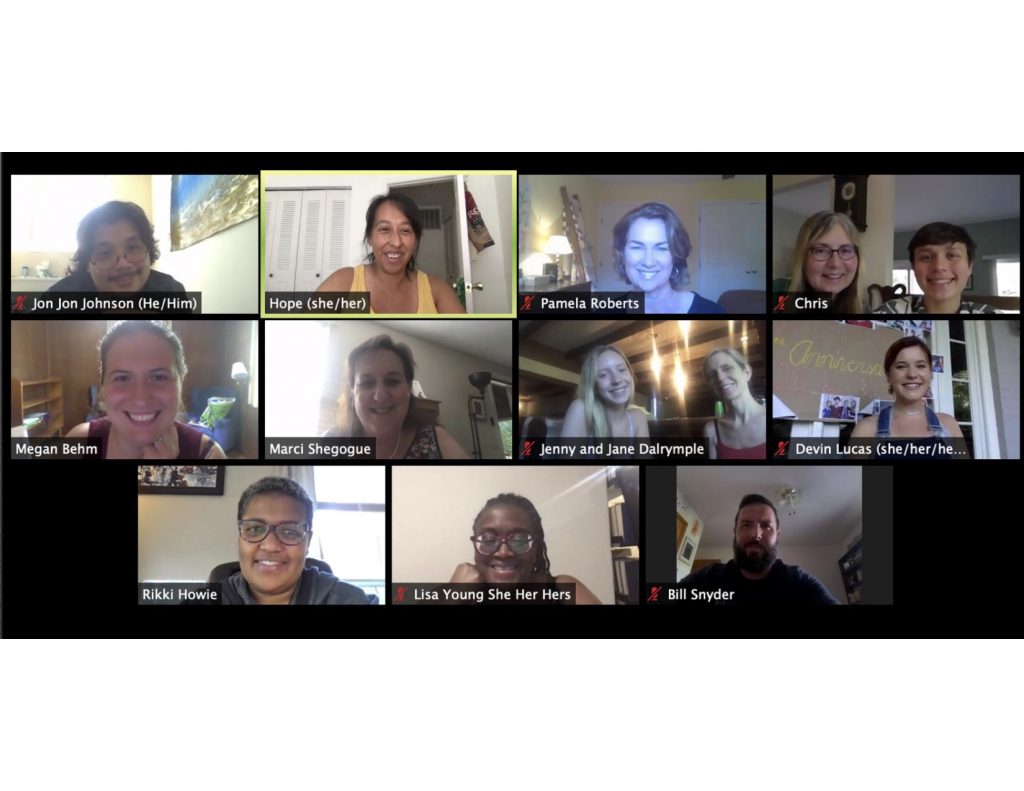 We are thrilled to have these amazing professionals as mentors and advisors joining us to support our company for the year ahead!
Congratulations to our Directing BootCamp Graduates and instructors Megan Behm and Hope Villaneuva! (some students not pictured)