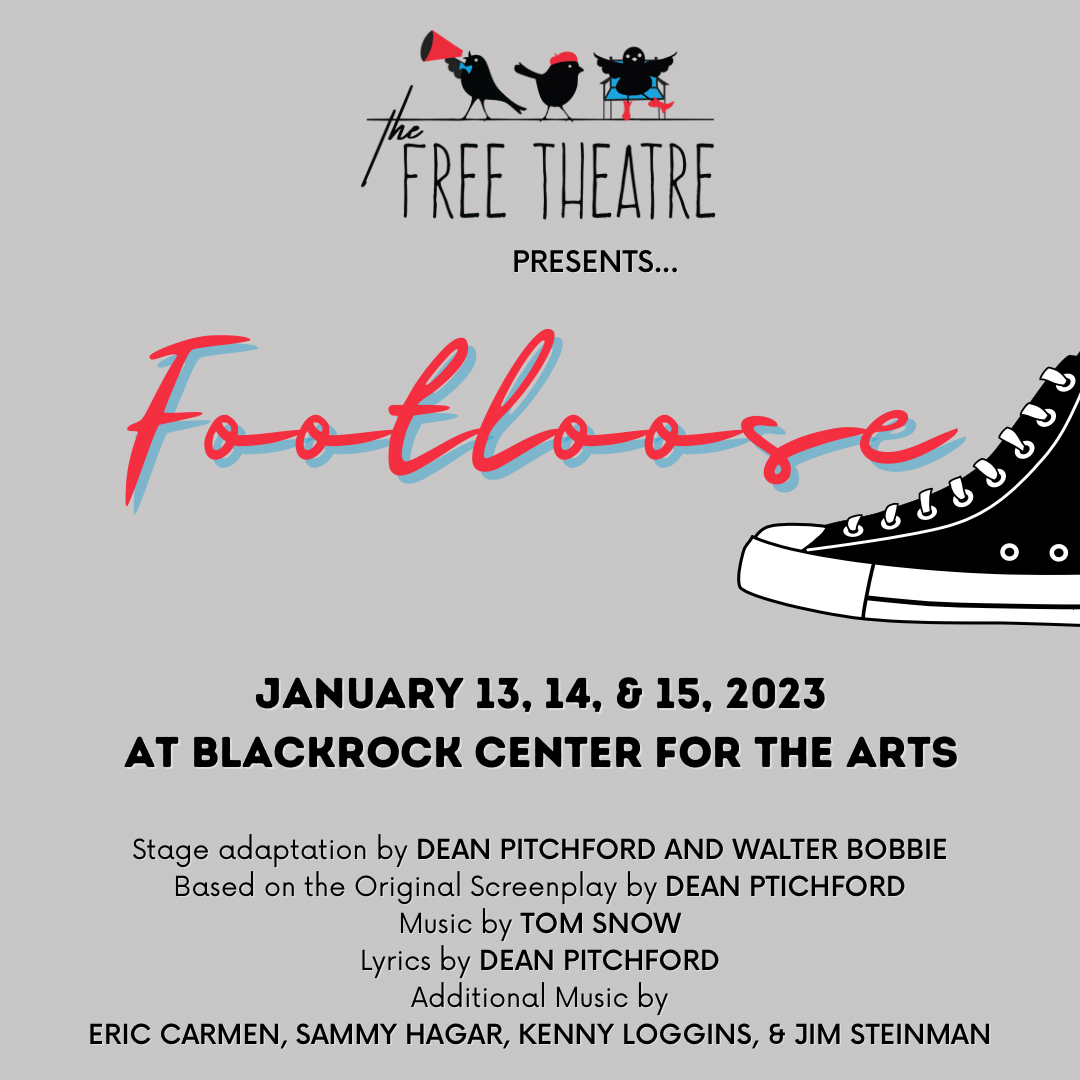 Season FIVE Begins with "Footloose"!
Our Fall company is 50 students strong, including production and creative teams, performers, tech and run crew, admin, dramaturgs, designers and marketing team members. Add in our adult mentors, staff and board members and we have 75 Free Theatre members all working toward our mission of tuition-free teen theatre!  Scroll through our past production pics by clicking on the arrows >>>>>
Who We Are!
The Free Theatre is a non-profit 501(c)3, student-run, tuition-free company for students in 9th-12th grade who are passionate about creating theater. Through our mentorship and advisory program, students are trained to be leaders in the creative and production

proce

sses, taking on the positions of Director, Music Director, Choreographer, and Stage Manager, and Crew/Design Leads for our full-scale musical productions. Students are supported by a team of mentors, working professionals in DC/MD/VA theatre, who serve as resources and advisors throughout the year.

 
The Free Theatre Non-Discrimination Policy:  The Free Theatre shall not discriminate against any person on the basis of age, sex, race, color, background, national origin, ethnicity, sexual orientation, gender identity and/or expression, physical, mental or sensory disability, matriculation, socio-economic status, political or religious opinion, or affiliation in any of its policies, procedures or practices.
If you would like up-to-the-minute information, please follow us on Facebook, Instagram and Twitter. Our info email is mshego@verizon.net. 

"Footloose!"
Tickets will go on sale on December 10th!
Friday, January 13 at 7:30pm Saturday, January 14 at 2pm             and 7:30pm                      Sunday, January 15 at 4pm
BlackRock Center for the Arts, 12901 Town Commons Drive, Germantown, MD!
Cast and Production Team HERE!
Our Spring 2023 Show will be announced HERE this week! 
Auditions are Jan 22, 2023 with callbacks on Jan 29th. Production dates are June 9-11th, 2023
Follow us on Instagram and Facebook for updates!!
"Footloose" is a stage adaptation by Dean Pitchford and Walter Bobbie, based on the original screenplay by Dean Pitchford. Music by Tom Snow, Lyrics by Dean Pitchford. Additional music by Eric Carmen, Sammy Hagar, Kenny Loggins and Jim Steinman.
BREAKING NEWS!
We just received a generous Creativity Grant from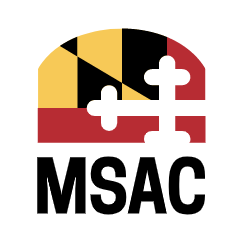 Thank you MSAC! To discover more about the Maryland State Arts Council and how they impact Maryland, visit msac.org.
COVID PROTOCOLS
as of 12/1/2022
We are currently running indoor rehearsals with masks required, and are always prepared to adjust our expectations and practices. Everyone in our spaces is required to present proof of vaccination. 
OUR ANTIRACISM PLEDGE:
As an actively antiracist organization, we are condemning, speaking up, and taking action against systemic racist practices and microaggressions in theatre and in the greater community.
* We are committed to diverse, color-conscious casting, and expansive hiring of BIPOC designers, board members and staff.
* We are learning from BIPOC leaders in the community about ways we can effectively usher change into our lives and communities.
* We are retooling our programs to engage in the work that needs to be done to amplify BIPOC voices and those of other marginalized communities.
* We are striving to be leaders in active antiracism, and we welcome and encourage your engagement.
* We have formed an internal committee to actively focus on becoming an antiracist theater company. BIPOC are represented and amplified in the fiber of our organization.